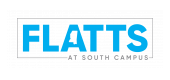 Your Review
Submit a Review

Resident Reviews
|Recommended: YesThe property is super cool, better than I expected — Nice, not too far from campus and not too expensive
|Recommended: YesFriendly staffs
|Recommended: YesIts great — tes
|Recommended: YesGreat — All the office staff are SO nice and the apartments are great quality. No issues so far
|Recommended: YesQuiet, Stylish, Affordable — I really love my apartment and the staff is always so helpful. My main complaint would be when other residents leave trash on the stairs or in the parking lot.
|Recommended: YesI think the walls need to be painted better many of my posters took me a while to stick using command strips. Some places had roaches we reported and I am not sure if it was already fixed or not. — I would say that they have a great customer service and do their absolute best to keep their people happy, I would tell them that it is a great and cozy place to stay.
|Recommended: YesEasily accessible and student friendly — It is a very decent living space. The bedrooms and bathrooms are both nice sizes. The complex is student friendly. Overall, this is a great starter apartment.
|Recommended: YesQuiet, nice, and good location — Staff is very helpful and nice. Apartment is spacious and good layout. It quiet and has security. Really enjoy living here very professional and put together.
|Recommended: YesThe apartment is nicely furnished and has a great amount of space for one person — I would recommend someone to live here.
|Recommended: YesExcellent place to stay — Excellent place to stay
|Recommended: YesBest Place I Could've Picked — This is my first semester at Ole Miss as a graduate student and I was hoping to find a place that offered a nice 1-bedroom with a god community. Flatts not only gives me that but even more so far since moving. It's a beautiful and quiet property, staff is always so helpful and patient with any question I or my family had, and besides the walls being a little thinner than my liking, I love my apartment.
|Recommended: YesGood — This is a nice area to live in and it is conveniently located next to the South Campus Recreational Facility.
|Recommended: YesLow cost living for a good quality apartment — The rent is cheap and the quality of the apartments are fair and good for the price
|Recommended: YesWonderful place, small but nice. — It's comfortable. And it's clean Although the main floor not the bedroom carpet does keep a lot of dirt.